Author Archives: admin

- Page 106
Unknown Actress, Kajinek (2010)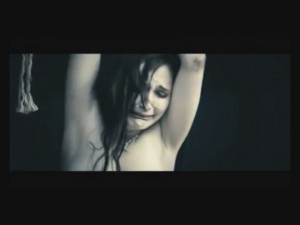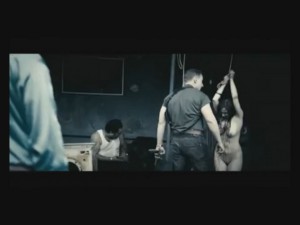 Read more »
Maggie Gyllenhaal in Strip Search (2004)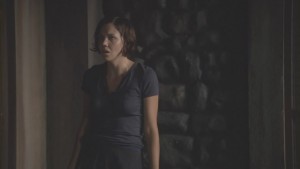 Read more »
Patricia Arquette in Lost Highway (1997)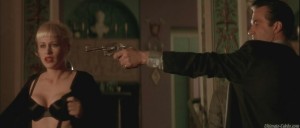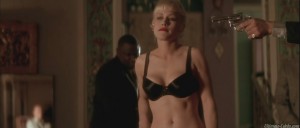 Read more »
Unknown Actress, Lagrimas Blancas (2009)
Raped from behind!
Jordan Ladd in Junked (1999)
Jordan Ladd played a rape victim. Although, the thrill of seeing Jordan's bare butt is tempered by watching her scream and struggle as her panties are ripped down and she's fucked in the ass.
Pam Grier and Sofia Moran in Women In Cages (1971)
Alabama (Pam Grier) was tied to a tree and being whipped with a stick by a girl and then that same girl kissing her stomach for a bit before running off, when some guys come up and take Alabama to the river to gang rape her.
Helena Mogelan, Help me (2010)
Slutty French cheerleader at a party witnesses her girlfriend stumble off drunk with two guys. She stumbles after her, trying to warn her that the guys are bad news, but then succumbs to her own inebriation upon witnessing them tag-team her in a back room. Then, things get… bizarre.
Corinne Clery in Hitch Hike (1977)
The unwilling Eve (Corinne Clery) has Walter (Franco Nero) jump on her and tear her clothes off and proceed to almost rape her. She always ends up letting him though and ends up enjoying it.
Dyanne Thorne in Ilsa, Harem Keeper of the Oil Sheiks (1976)
Ilsa (Dyanne Thorne) is hired by a sheik to train his harem girls. The girls get enslaved and forced by Ilsa to do whatever she tells them to.She becomes pretty arrogant and one day when she gets a bit too bossy her employer, the sheik, decides to teach her a lesson..
He gets her tied up and makes her a cheap toy for the lowest types in the kingdom… Shes given to a sick, skin diseased slave who gets the freedom to do whatever he wants with her. The once mighty and powerful Ilsa is forced to accept her fate as a slave of a slave.We see how the sick, deformed slave gropes Ilsa. Squeezing her huge boobs and enjoying her in every way possible… The look of defeat on her face is the scene stealer… Class scene!
Mirella DAngelo in Caligula (1980)
Livia (Mirella D'Angelo) a newlywed, stands completely naked beside a table as Caligula checks out her nude body. He then lays her back on a table, squeezing her right breast as we see her breasts and bush. He then leans over and has sex with her, standing between her open legs. After he finishes, Livia rolls onto her side to show her bare butt while Caligula talks to her husband.